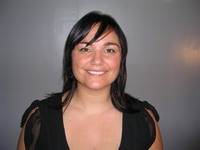 I was born and raised in Hearst, a small French town in northern Ontario. The youngest of 4 children and the only girl, I always wanted to be part of something big. As a child, I loved to go cross country skiing with my dad. I was part of the jackrabbits. I also figure skated and took swimming lessons.
Massage therapy was not something I would have ever imagine doing career wise. All my life, I wanted to be a psychologist. At 18, I moved to Ottawa to attend University. I realized that it was not for me. All I knew was that I wanted to help people. Finishing my 3 year bachelor of arts majoring in psychology, I wasn't sure what to do with my life. With the help of my friends, I decided to look into massage therapy. I didn't really know or understood the extent of what this industry was, but figured I should look into it. Always one for a challenge, I decided to go for it.
I moved from Ottawa to Hamilton to attend the Alexandrian Institute. Halfway through my program, my school closed. Thankfully we were able to transfer to the Canadian Therapeutic College. I graduated with honours in June 2001. After that, I had to study some more for the OSCEs (Ontario Standardized Certification Exam). I have been registered since October 2001. And now I know this was my calling.
In my first job as an RMT, I worked for a company that catered to the hotel industry in downtown Toronto. It was a great way to put my foot in the door and I got to meet a lot of interesting people from all over the world. But the commute got to me after a while and I started to look for something closer to home. I've work in different environments (chiropractor's offices, the spa industry, multi-disciplinary clinics) for over 6 years. I finally decided to open up my own office – Two Hands On. I believe that was one of the best career moves I could have made. I also work as a bilingual examiner for the OSCEs.